Yemeni is in the winding, narrow streets of Naoussa's old town, decorated in a traditional style and serving rustic homemade food since 2007.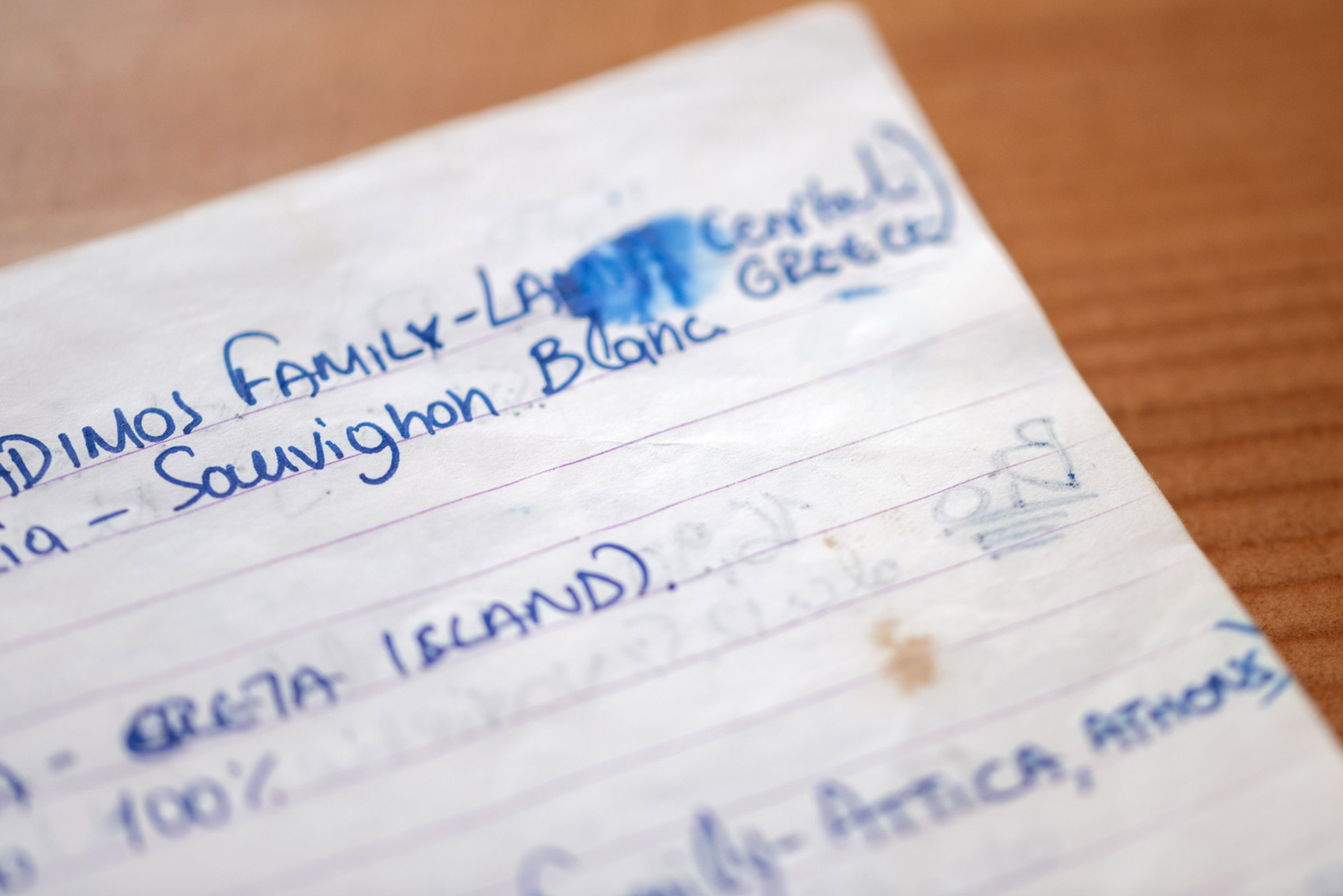 Dolmades
Vine leaves filled with rice and herbs and cooked in the wood oven. Make by Nikos Mother.
Chickpeas
Local recipe with chickpeas slow cooked all night long in the traditional terracotta pot in the wood oven.
Yemeni Salad
With rucola, red and green lettuce, spinach, carrot flakes, green apple and aged cheese from Naxos served in a corn tortilla nest with an orange vinaigrette.
Crayfish & Zucchini Risotto
Risotto with crayfish tails, zucchini, tomato and parmesan.
Lamb in Vine Leaves
Boneless lamb wrapped in vine leaves and stuffed with carrots and Naxos cheese, slow cooked with potatoes in the wood oven.
Pork Fillet
Scaloppini of pork fillet sautéed with a red wine (Mandilaria from Paros) sauce served with potato and turmeric puree.
Octopus Salad
Thin slices of octopus with lentils, herbs, cucumber, peppers and citrus vinaigrette.
Calamari
Grilled Calamari stuffed with herbs (from our farm) and Paros (cow's) cheese.
Beetroot & Truffle Risotto
Risotto with beetroot, parmesan and white truffle extra virgin olive oil.
Mousaka
Made with aubergine, potato, minced beef and homemade béchamel cream.
Sea Bass Fillet
Sautéed with sea salt and extra virgin olive oil served with zucchinis, carrots and sauce from extra virgin olive oil and lemon.
Yemista
Tomatoes and peppers stuffed with rice and fresh herbs, baked in the wood oven.
Yemeni Signature Cocktails
Location
Old Town Naoussa
Paros, Kyclades
84401, Greece
April - October
Monday - Sunday
6 pm – 12 pm
Reservation is recommended
Contact
+30 22840 51445